Open media in modal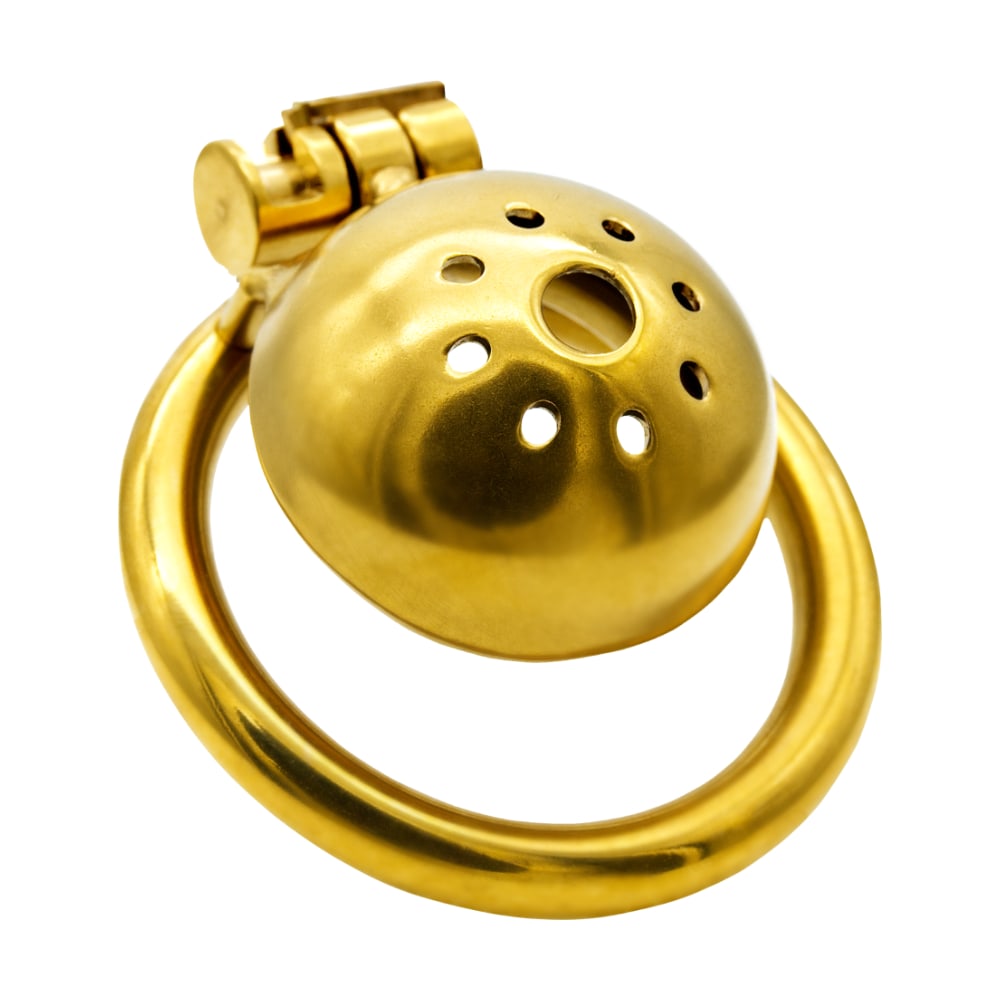 Open media in modal
Open media in modal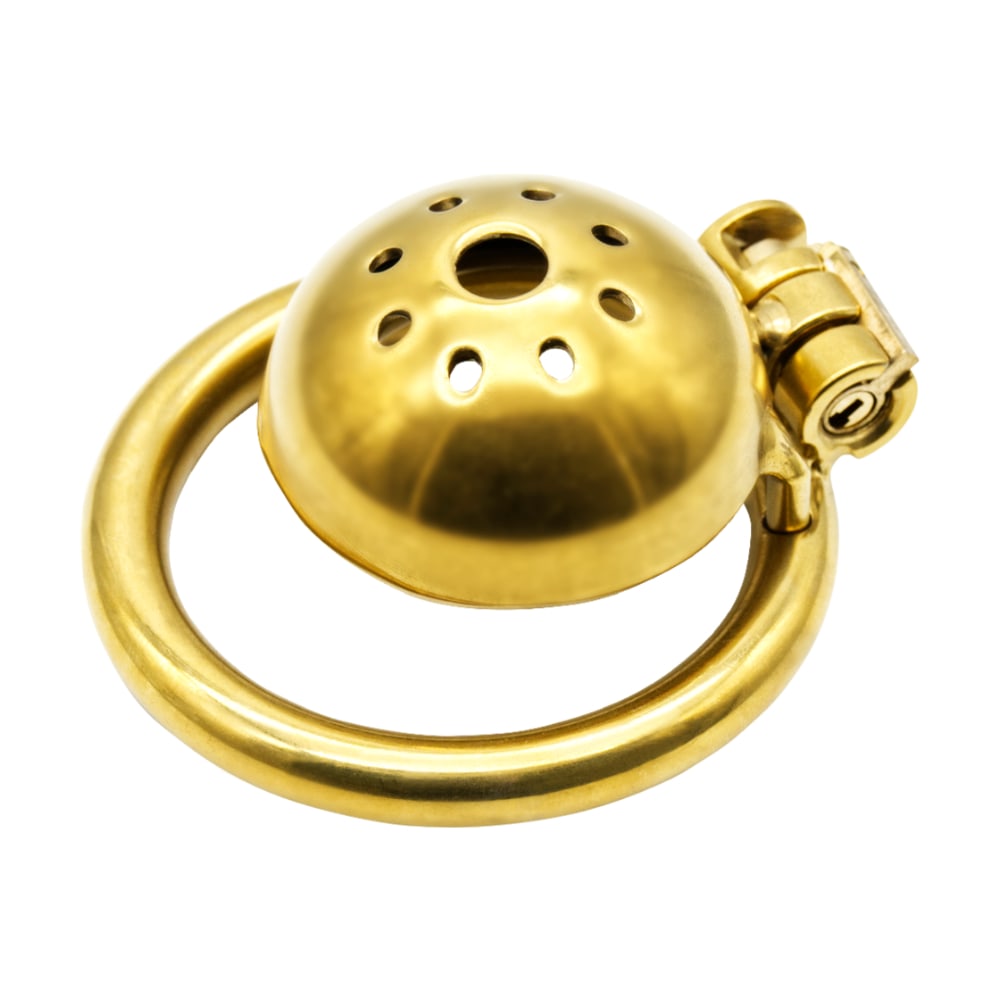 Open media in modal
Open media in modal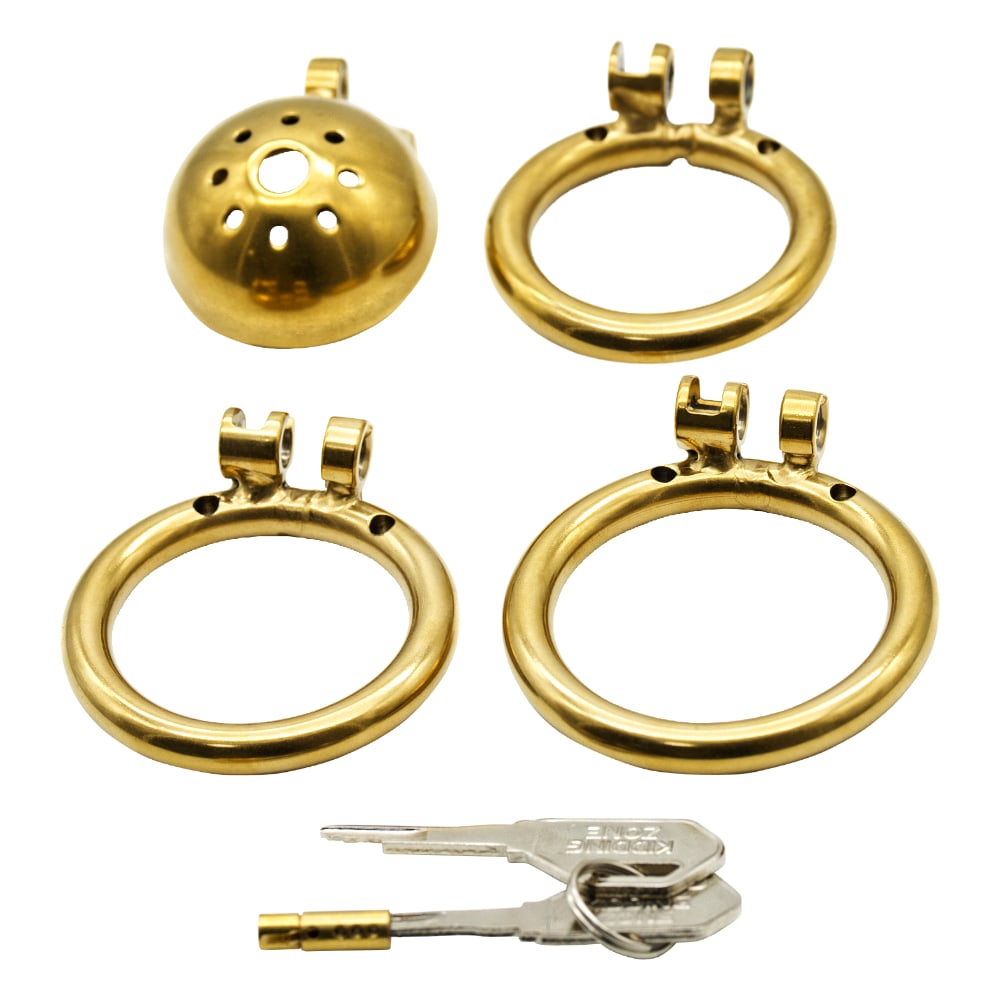 1
5
Gold Chalice Chastity Cage
Step into a realm of luxury with this beautiful chastity cage.
The unique design of the half-sphere shaped cage lends an aura of understated elegance. It features eight small breathing holes positioned around a central hole, ensuring not only comfort and hygiene but also an intriguing visual element that stirs the imagination.
It's allure heightened by its glistening gold plating finish, this cage features a high-quality integrated barrel lock. Seamlessly incorporated into the design, it guarantees your experience smooth and secure. The highly polished gleam radiates and serves as a constant, stunning reminder of your commitment. Despite its dazzling appearance, this cage has been carefully designed with discretion in mind. Its low-profile silhouette effortlessly combines subtlety with luxury, making it the perfect choice for those who appreciate an undercurrent of anticipation in their daily lives.
Indulge in the perfect balance of opulence and subtlety, and surrender to the excitement of golden restraint.
Material: Gold Plated Stainless Steel
Ring Dimensions: 1.578", 1.77", 1.97"
Cage Length: 0.98"
Cage Width: 1.26"
Free Inclusions With Every Purchase: 3 Rings, 2 Keys