Open media in modal
Open media in modal
Open media in modal
Open media in modal
Open media in modal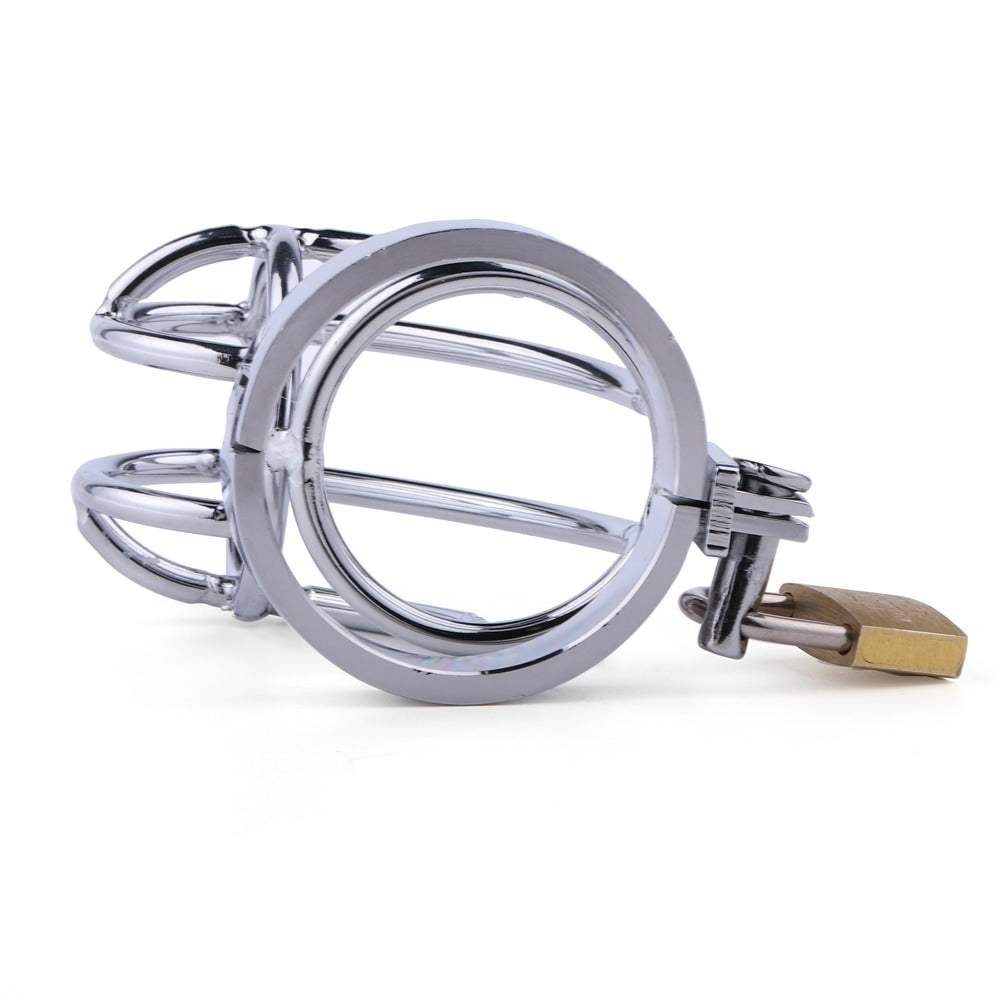 Open media in modal
Open media in modal
1
7
Imprisoned Forever Permanent Chastity Belt
Not all chastity toys are made the same. You may benefit from considering their designs and materials if you desire a stiffer road to celibacy. And if you're in for total restriction, then trying out metal cages would be a wise decision.
Unlike plastic cages, metal is more rigid. It would be challenging to sneak around and stimulate your cock and balls, regardless of how eager you are. It also has a thick ring designed to hold everything. You can use it anytime and anywhere. It ensures cock caging like a pro.
Buckle up for a wild ride, and enjoy this chastity cage by your side!
Cage Material: Stainless Steel
Included Ring Dimensions (3pcs): 1.57", 1.77", 1.97"
Cage Length: about 2.8"
Cage Diameter: 1.38"
Free Inclusions With Every Purchase: 1 Padlock, 3 Keys