Open media in modal
Open media in modal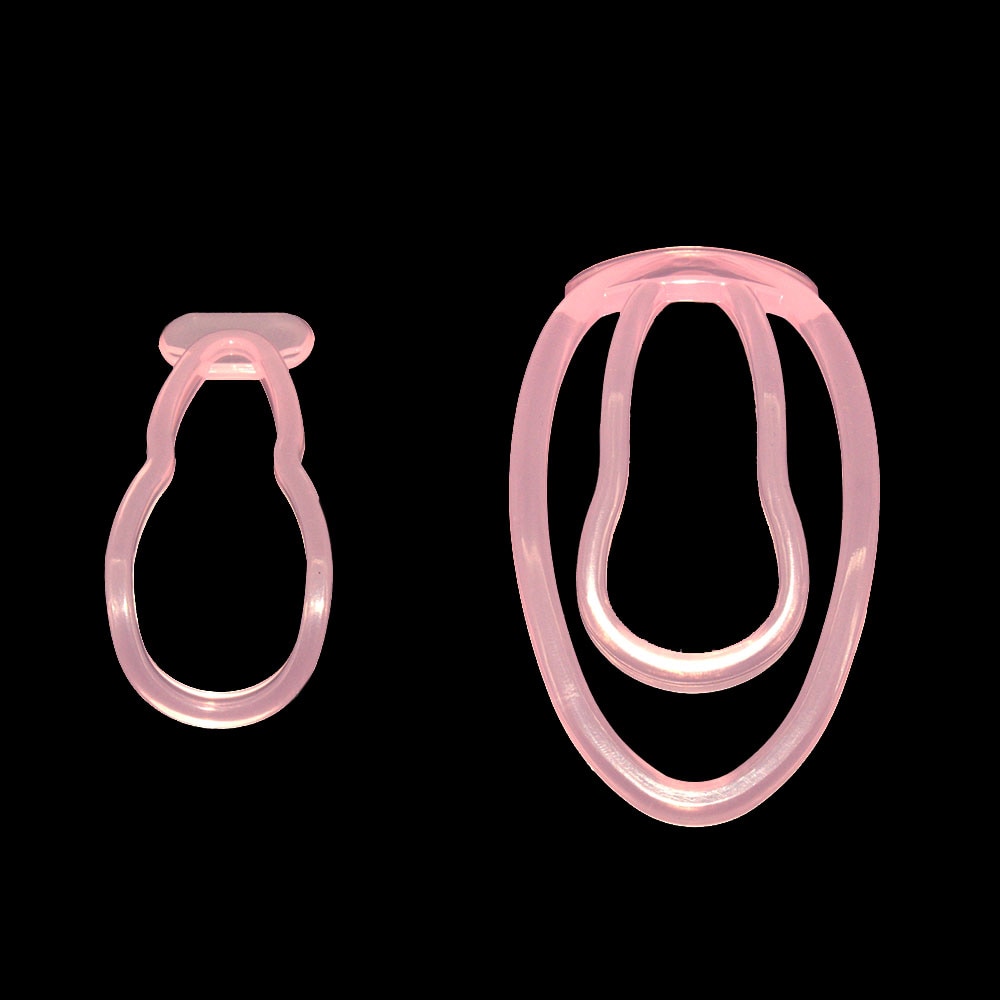 Open media in modal
Open media in modal
Open media in modal
1
5
Fufu Clips are an exciting new way to enjoy chastity, but the original model didn't work for every man. If you have a smaller scrotum, the two ring design doesn't always work. Now you too can enjoy Fufu chastity thanks to the new Lite model.
This version sacrifices the outer ring making it easier to wear than ever. All you need to do is slide the skin of your scrotum through the ring, and position it to create the ideal vagina look.
Made from smooth resin, the clip boasts all the same restriction as a regular cage in a tiny little package. There's no way you're getting hard while your penis has been turned into a cute little clitty.
Thanks to the low profile the clip provides, it's also an ideal option for public wear. With no bulge whatsoever you can combine it with almost any outfit and have a discreet, lightweight chastity solution. The cute pink color goes great with any feminine outfits you like to wear while exploring sissy play or feminization.
So experience the latest chastity trend today! Try the Fufu Lite now.
Specifications
Material: Resin
Color: Pink
Ships With: 1 Fufu Clip, 1 Lite Clip
Clip Dimensions:

Total Clip Length: 3.54"
Inner Clip Length: 1.97"
Inner Clip Diameter: 0.87"