Open media in modal
Open media in modal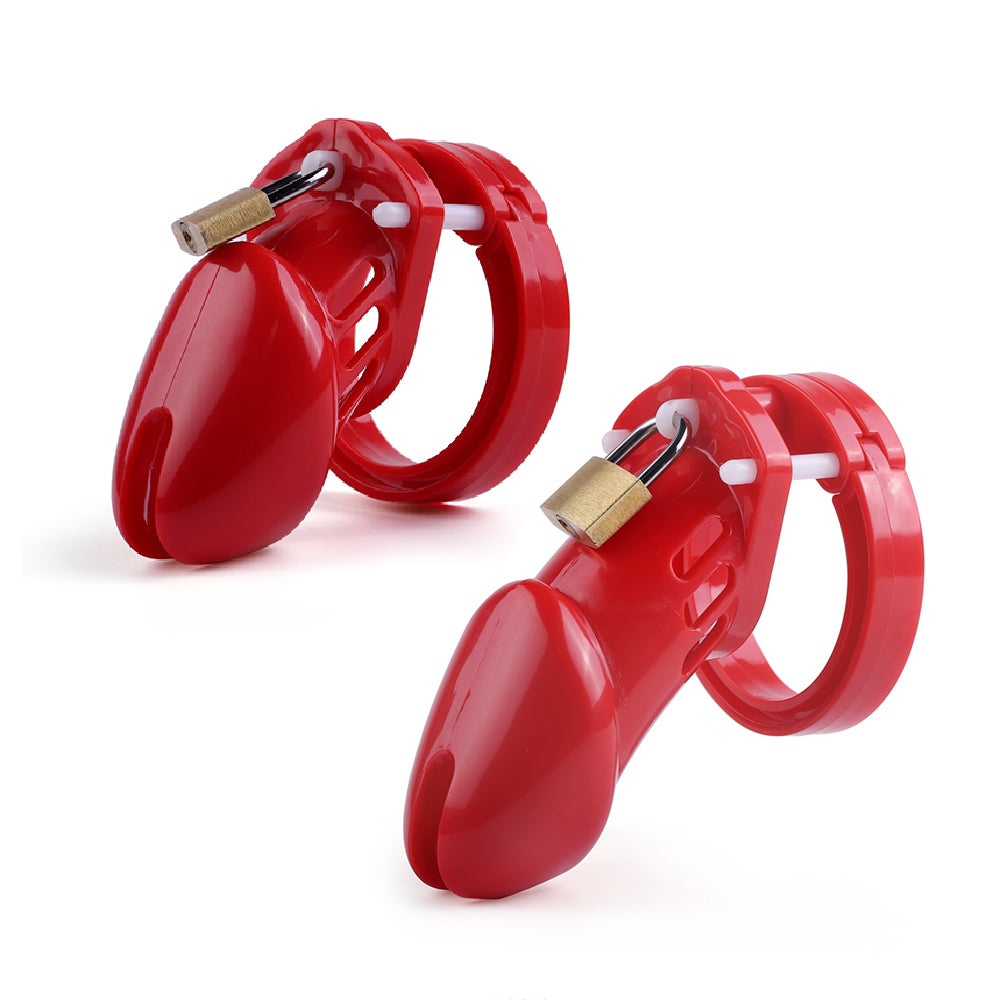 Open media in modal
Open media in modal
Open media in modal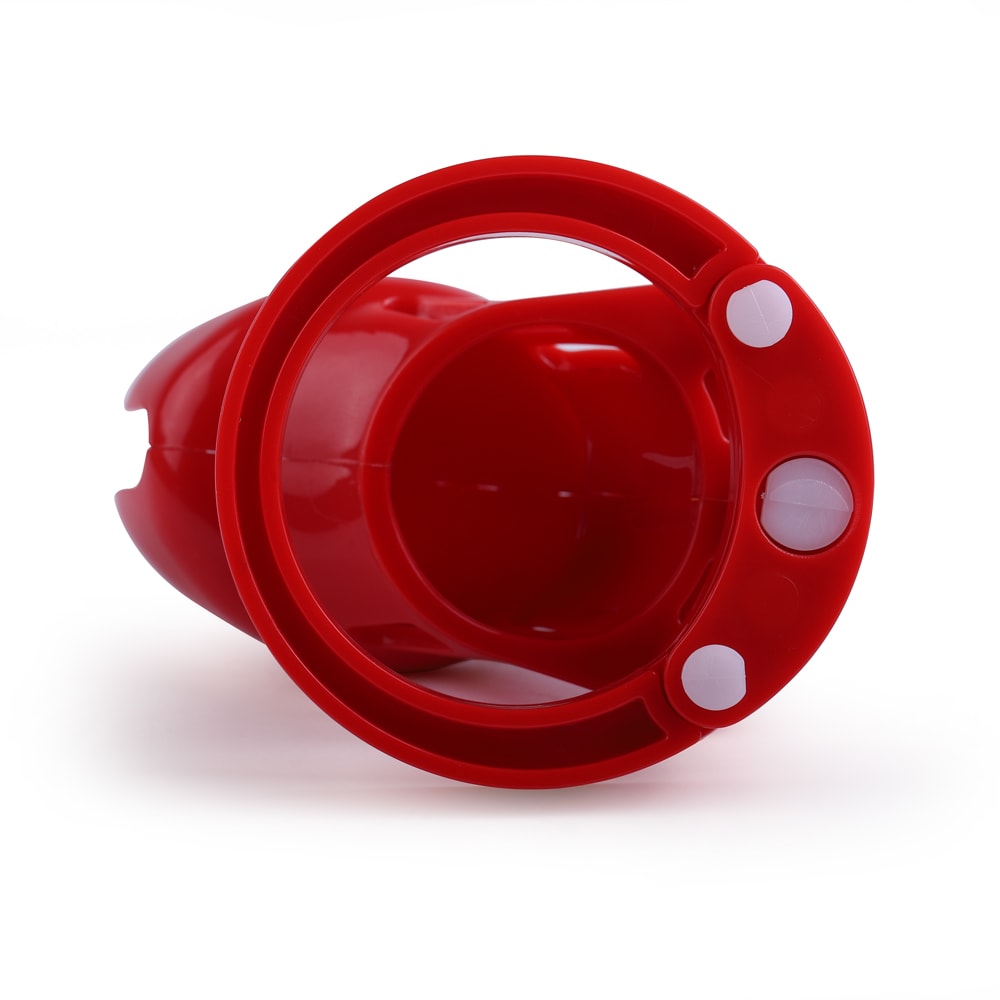 Open media in modal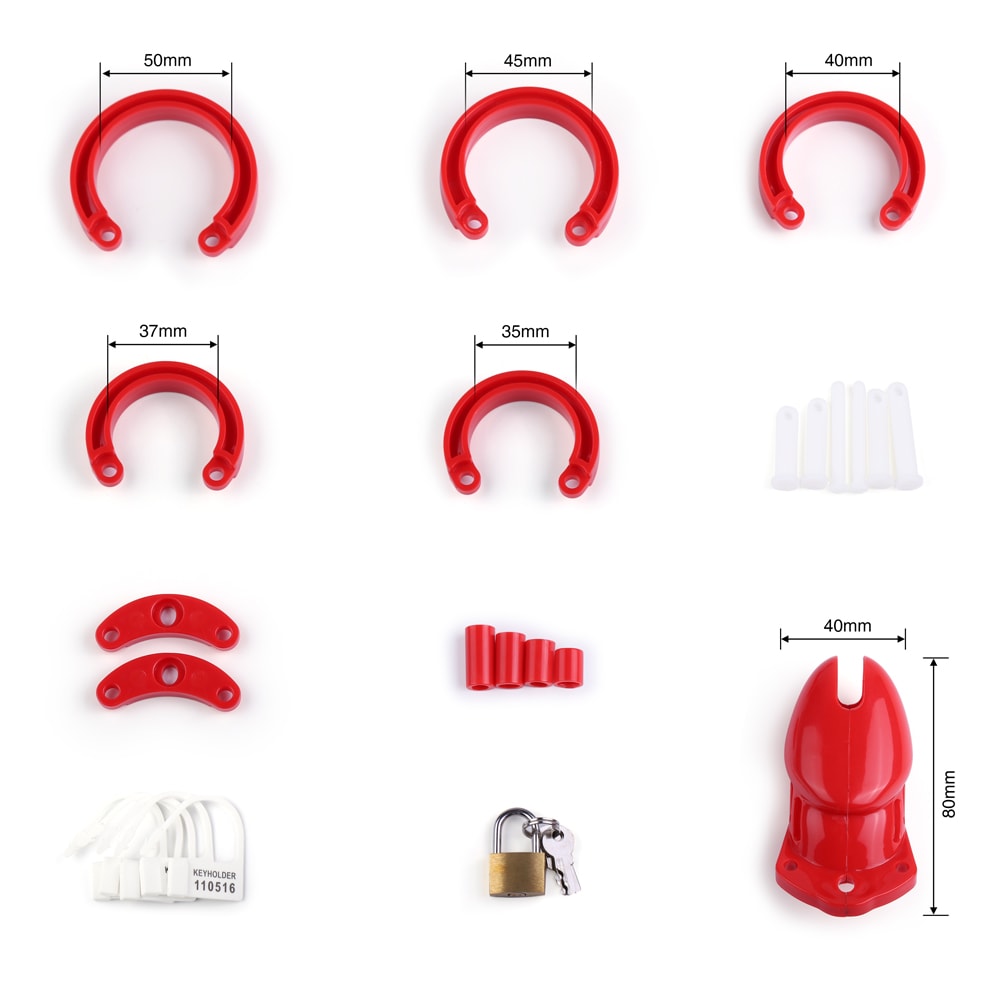 Open media in modal
Open media in modal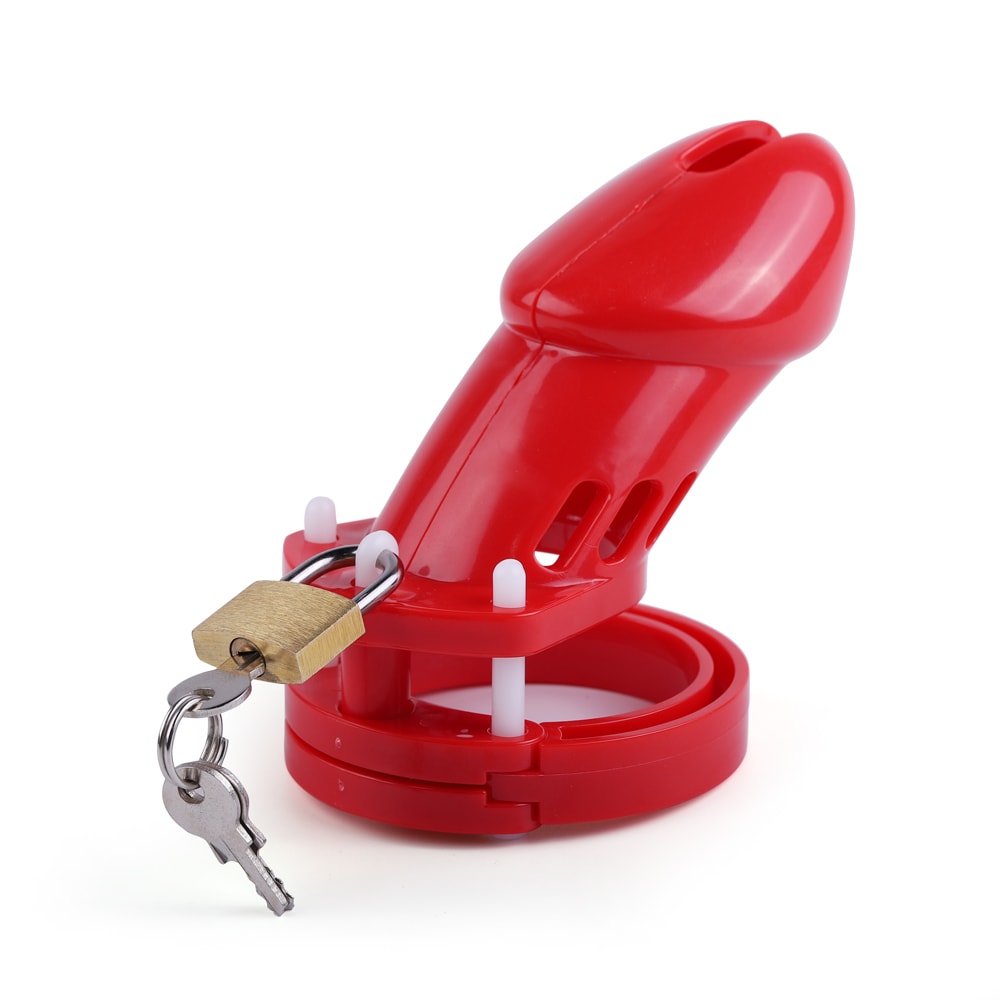 Open media in modal
Open media in modal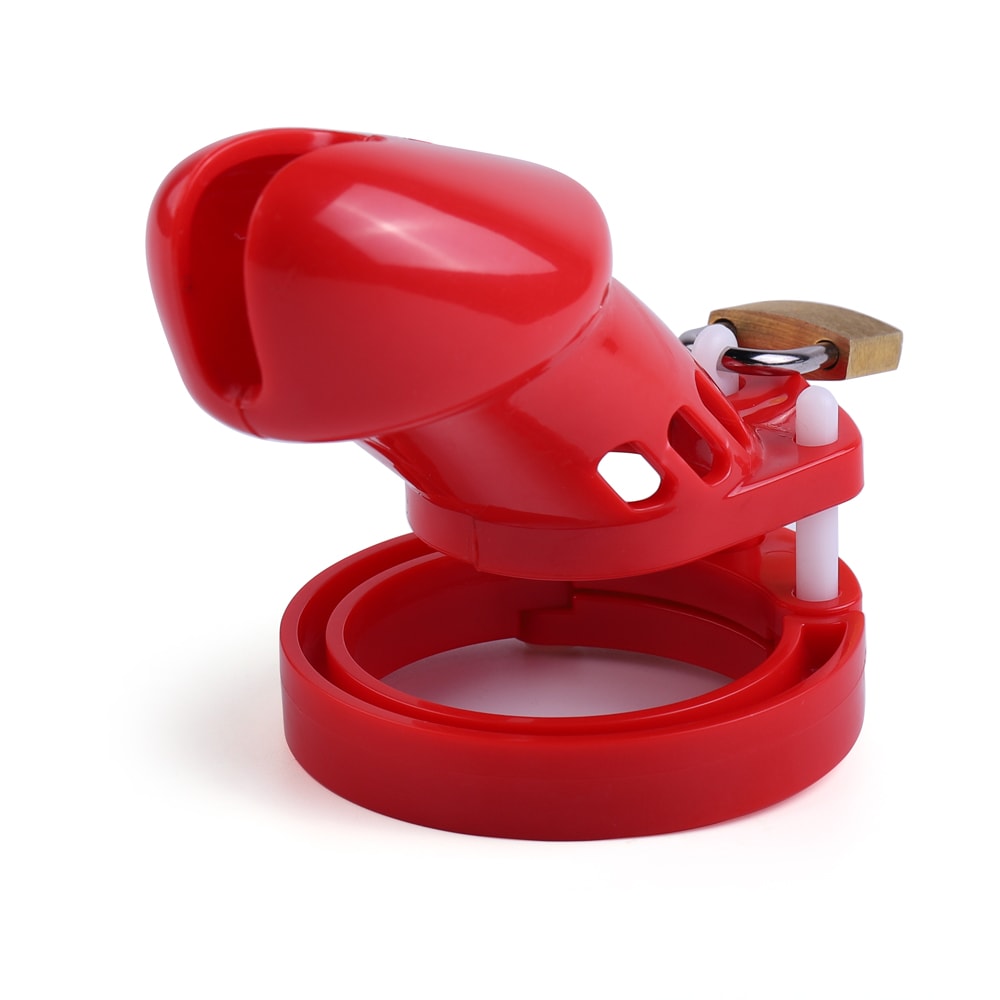 Open media in modal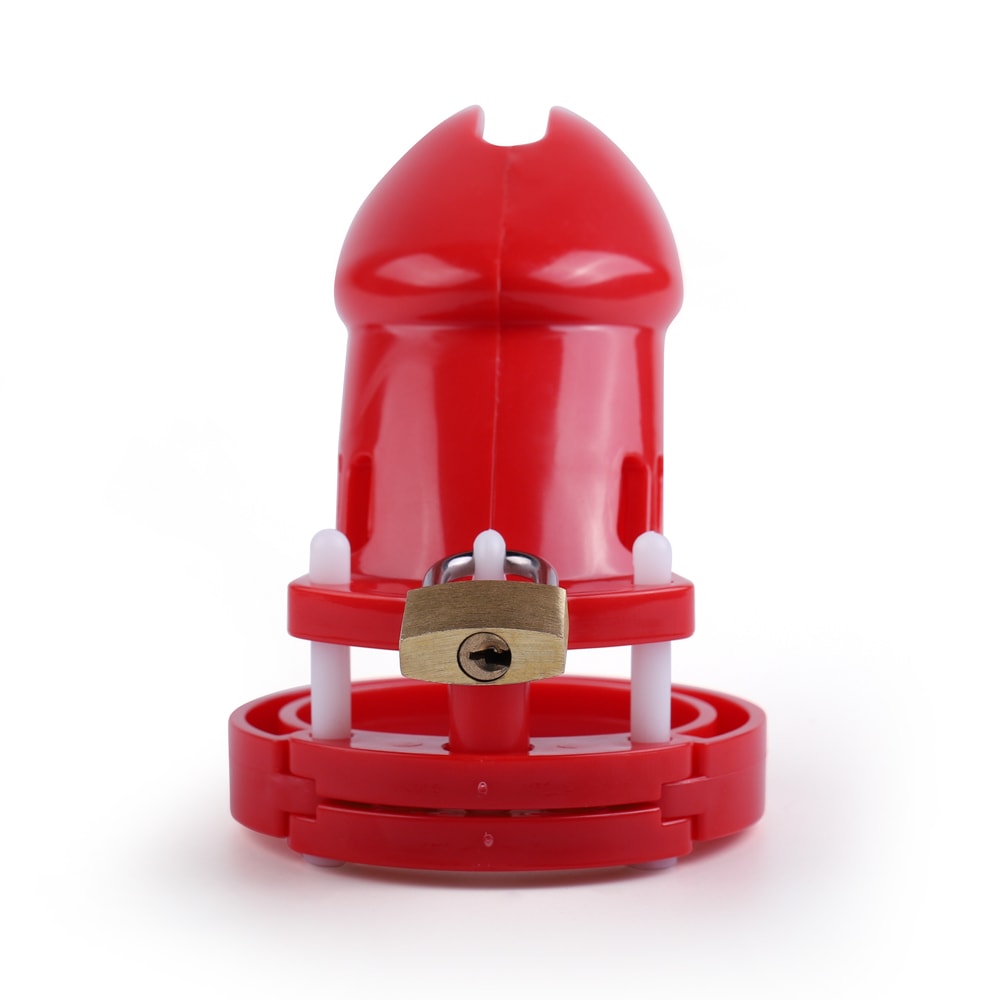 Open media in modal
Open media in modal
1
13
Red Rocket Silicone Chastity Cage
If you have an unstoppable cock, better put it in jail once in a while.
The Red Rocket Silicone cage is designed for total denial. An erection inside this device can only mean pain; hence, taming your lust. Made of flexible material, this shiny red penis cage is smooth throughout. Easy to assemble, it takes you no time to put it on. Slot the pins to connect the scrotal ring to the body. Use the brass padlock to secure it. Just pee when you have to without taking it off.
Do your cock a favor. Order this cage today!
Material:

 

ABS Plastic
Color:

 

Red
Cage Dimensions:

 

(Inner Length, Inner Diameter)

Small:

 

1.96", 1.32"
Large:

 

2.74", 1.33"

Weight:

Ring Dimensions:

 

1.34", 1.46", 1.65", 1.77", 1.89"
Ring Shape:

 

C-shape
Ships With:

 

5 Snap Rings, 1 Cage, 2 Locking Pin Brackets, 2 Side Locking Pins, 4 Center Locking Pins, 4 Center Locking Pin Spacers, 5 Plastic Locks, 1 Lock, 2 Keys